A Phase 2B clinical trial to evaluate the safety and drug levels of a human monoclonal antibody (VRC01) administered in multiple doses intravenously and subcutaneously in different dosing schedules to healthy, HIV-uninfected adults. This strategy is called passive immunization, or antibody-mediated prevention (AMP).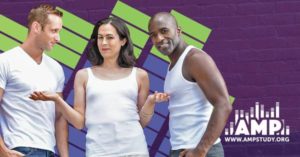 Purpose of the Study
Primary objective 1: To evaluate the safety and tolerability of VRC01, administered intravenously (IV) at multiple timepoints.
Protocol Summary
This trial is looking at the safety of a strategy that has proven successful in preventing and treating other diseases. Rather than using a vaccine to create antibodies to fight infection, passive immunization is directly giving the person antibodies through infusion or injection. HIV antibodies cannot give someone HIV. The trial in Cleveland is not asking whether the antibodies work as HIV prevention – so the people joining the trial do not have to be at risk for HIV infection.
The antibodies in this trial have been given to a small number of people in other trials. This trial is looking at the safety and dosing levels of the antibodies, as well as the best way to give the antibodies to people.
All clinic visits are at University Hospitals Cleveland Medical Center in the University Circle neighborhood of Cleveland.
Compensation is provided.
Basic Eligibility Criteria
Healthy, HIV-negative men and women, including trans* men and trans* women
Ages 18 to 50
Weight between 116 and 253 pounds
Daytime flexibility for longer infusion visits
Study Site Location
Our site is located at the Foley Medical Building, 2061 Cornell Rd, Cleveland, Ohio.
How to Contact the Study Site for More Information
For additional information about HVTN704, please call 216-844-4444 or email info@case.edu. All personal information, including your name and contact details, will be kept confidential.
More information on the study may be found here: www.ampstudy.org
More information on passive immunization may be found here: http://www.avac.org/resource/busy-advocates-passive-immunization