Protocol Summary and Purpose of this Study: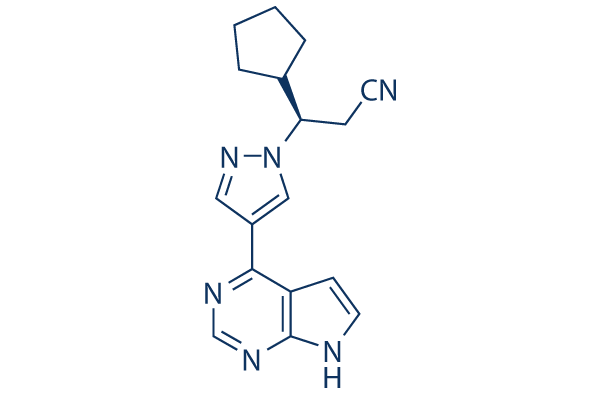 This is a randomized, open-label, two-arm (phase IIa) study of ruxolitinib in HIV-infected adults. Eligible participants on select antiretroviral therapy (ART) with virologic suppression will be randomized to receive ruxolitinib or no study treatment to measure safety, tolerability, PK and to determine whether there are changes in systemic immune activation and inflammation after 5 weeks of treatment with ruxolitinib.
https://clinicaltrials.gov/ct2/show/NCT02475655
Objectives:
To evaluate the safety and tolerability of ruxolitinib in ART-treated HIV-1 infected virologically suppressed participants during 5 weeks of treatment.
To compare changes in levels of interleukin-6 (IL-6) and other markers of inflammation and immune activation between baseline and week 5 in ART-treated HIV-1 virologically suppressed participants who are randomized to ruxolitinib and those randomized to receive no study treatment.
Requirements to Enter Study:
HIV-1 positive men and women, > 18 and <75 years old;

CD4+ T cell count > 350 cells/mm3

Continuous ART for > 2 years with documented virologic suppression > 2 years (one blip 500 or below allowed in the 48 weeks before study entry);

Current regimen must contain dual nucleoside/tide combination of either TDF/FTC, TAF/FTC, TDF+3TC, ABC/3TC + a NNRTI or INSTI, not containing cobicistat, for at least 60 days, inclusive, prior to study entry;

ANC > 1000/mm3, Hgb > 12.0 g/dL, Plts > 200,000/mm3, LFTs < 1.5xULN

CrCl > 80mL/min or > 70 mL/min for participants on a DTG-containing regimen;

No changes in ART in 12 weeks prior to study entry;

No history of progressive multifocal leukoencephalogpathy;

No history of untreated latent tuberculosis infection diagnosed by tuberculin skin test or interferon gamma release assay;

Not currently prescribed any CYP3A4 inhibitors or inducers;

No diagnosis of CDC Cat C AIDS-indicator conditions, herpes zoster (dermatomal or non-dermatomal) or lymphoproliferative malignancy in the 2 years prior to study entry. A history of chicken pox is not exclusionary.
Treatment:
Randomized at entry to either
ARM A: Ruxolitinib 10 mg orally (PO) BID. Participants must remain on ART regimen (not provided by the study) for the duration of the study.
ARM B: No study treatment. Participants will be encouraged to remain on ART regimen (not provided by the study) for the duration of the study.
Duration of Study:
The trial lasts for 12 weeks on study. Compensation provided. Bus tickets/parking provided. There are 7 visits (including screening and pre-entry visit).
Study Description: 
Chronic systemic inflammation and immune activation are known key contributors to end-stage organ, age-related diseases in individuals living with HIV.  Not only can this lead to decreased survival rates, it can also greatly affect the quality of life for those who are virologically suppressed while on antiretroviral treatment (ART) for long periods of time. As ACTG Network researchers continue to investigate ways to reduce inflammation caused by HIV, it is becoming more and more common to test drugs used to treat other inflammatory conditions such as rheumatoid arthritis and myelofibrosis. If a currently approved FDA drug can be shown to be effective in inhibiting inflammation in HIV suppressed participants on ART, these strategies could be implemented in order to mitigate or delay the emergence of serious age-related conditions. One such drug that has this potential is ruxolitinib, a tyrosine kinase inhibitor that has primarily been used to treat intermediate and high-risk myelofibrosis, a disorder disrupting the normal production of blood cells in bone marrow resulting in extreme inflammation, and polycythemia vera, a disorder producing excess blood cells. Since ruxolitinib was proven to reduce this inflammation, this led investigators to consider that it may also have a similar effect in those living with HIV. To that end, A5336: A Randomized, Pilot Study of Ruxolitinib in Antiretroviral-Treated HIV-Infected Adults was recently launched and will be led by Study Co-Chairs, Vincent Marconi, MD, Clinical Investigator and Jeffrey Lennox, MD, Co-Principal Investigator, at our Emory University Clinical Trials Unit in Atlanta, GA.
"A5336 is another in a series of first proof-of-concept, safety and tolerability, Phase II studies like A5337 and A5314 to use a novel therapeutic strategy to decrease harmful inflammation and combat persistent infection," said Dr. Marconi. "This trial is designed to assess whether ruxolitinib can be safe, well-tolerated and effectively reduce inflammation for individuals with virologic suppression on ART. Additionally, there is some hope that reducing inflammation could also help reduce the HIV reservoir."
Individuals living with HIV often experience heart disease, strokes, thinning of bones, hip fractures, and cancers at a younger age than they would otherwise expect, likely caused by chronic inflammation. The A5336 team anticipates that ruxolitinib treatment may result in higher CD4+ T cell counts as well as lower levels of immune activation and chronic inflammation. In addition, they hypothesize that some of these changes may persist following discontinuation of ruxolitinib. There is a chance that by "resetting" the immunologic balance in favor of less immune activation and inflammation, this immunologic milieu will persist in the absence of ruxolitinib. If successful, A5336 will be the first of its kind to demonstrate both lasting immunologic enhancement and an impact on HIV reservoir cells that are able to turn on after ART is stopped and infect other cells.
The A5336 study team hopes to enroll quickly now that many sites are active, and given the relatively small sample size of 60 study participants, they hope to finish accrual by late summer. Although this trial will likely have no immediate, direct benefit to study participants, it may significantly contribute to our overall understanding of inflammation and how it relates to HIV related co-morbidities and the longevity of all of those living with HIV.
"The ACTG Network is committed to our mission of reducing the burden of HIV and its associated age related co-morbidities, including end organ disease," said Daniel Kuritzkes, MD, ACTG Network Chair and Co-Principal Investigator and Chief, Division of Infectious Diseases, Brigham and Women's Hospital. "As we seek to improve the quality of life of those living with HIV, we must continue to explore new avenues to address the aging process."
While there is a shared concern among researchers and patients alike as it relates to taking additional medications, one unique aspect of the use of ruxolitinib is that it may only need to be taken for a limited amount of time.  Similar to other anti-inflammatory agents, when used in combination with aggressive lifestyle changes and stress reduction, ruxolitinib may be able to offset the harmful immediate effects of inflammation thereby delaying the downstream impact on various organ systems.
"The newer generation of antiretrovirals enables people to effectively control their HIV infection." says study co-Chair Dr. Lennox. "Now it is time to see if we can help those living with HIV to maintain a long-term healthy state."
As greater focus is placed on monitoring the overall health of individuals with HIV beyond CD4 cell counts and viral loads, it is likely additional studies similar to A5336 may be on the horizon.  As more common pathways are discovered between HIV and other diseases including cancer, rheumatoid arthritis and inflammatory bowel syndrome, researchers are gaining a better understanding of how to increase life spans and prevent serious non-communicable diseases for those living with HIV.  In addition, future collaborations with other institutes such as the National Heart, Lung and Blood Institute, the National Cancer Institute and the National Institute of Aging will help researchers studying a variety of conditions to gain a better understand of the similarities in disease inflammation, pathogenesis and progression.
Ruxolitinib is an FDA-approved medication which reduces cytokines (regulators of the body's reaction to infection, immune response, and inflammation) in people with a bone marrow disease. A5336 will study ruxolitinib to see if it might also reduce inflammation in HIV-infected people in whom the virus is suppressed by ART. Laboratory experiments have also shown that ruxolitinib may reduce the ability of HIV to produce more copies of itself. www.jakafi.com
Why is this study being done?
To learn about the safety and tolerability of ruxolitinib in people with HIV infection who have an undetectable HIV viral load.
To learn whether ruxolitinib will decrease inflammation and immune activation in the body.
To see if ruxolitinib will affect the level of HIV in the blood and how it interacts with anti-HIV medications in the blood.
Who can join?
HIV-infected men and women, 18 to 75 years old
On continuous HIV treatment for the past 2 years
Undetectable HIV viral load
CD4 cell count 350 or higher
What do I need to do in the study?
Participants will be randomly assigned (by chance) to either receive 5 weeks of treatment with ruxolitinib (taken by mouth twice a day) or no study treatment.
Participants must be taking and planning to continue their current anti-HIV medications.
All participants will be followed in the study for up to 12 weeks.
What treatments or drugs are involved with this study?
The study treatment that will be provided through the study is ruxolitinib.  HIV medications will not be supplied through this study.